This was the second year that we've done this ride (previously in 2022). It needs to become an annual tradition! This is some of the best riding in our broader region. Absolutely worth the trip and the effort. Note: You'll need a car (or a lift from another rider) to get to the start location.
Ride description: Epic gravel ride that includes the climb up Mt Riga (~1250ft), the more challenging climb to Sunset Rock (~1050ft, but considerably steeper), the flat (and beautiful) Housatonic River Road, and other premium stretches of gravel in the region. It includes the option to visit Bash Bish falls (the trail is just steps away from the route). This can easily be made into a two-day bikepacking adventure (camping overnight at Taconic Falls State Park). Worth the drive!
Itinerary for our ride.
-19.5 mi: Optional water/gatorade stop at LaBonne's Market in Salisbury
**34.5 mi: Required stop at Depot Deli for snacks/food/water. This will be needed after climbing Mt Riga and before climbing Sunset Rock (each 1250ft and 1050ft, respectively). Bathrooms potentially available at Taconic State Park campground across the street (when open for the season).
**49 mi: Lunch or snacks at one of these places: a) The Marketplace Kitchen and Cafe in Sheffield (sandwiches, etc, but extremely slow service); b) Gulotta's Convenience Store next to the Mobil Gas Station has sandwiches, gatorade, etc, but no batherooms!; c) The Bakin' Bakery (good place for desserts, they had small bottles of gatorade, and a bathroom).
-65mi: Optional detour to Falls River Cafe.
**78: Required Stop at supermarket or gas station in Sharon, CT. Last reliable place to get food/drinks before end of ride. Gas station = no bathrooms. But the supermarket across the street has bathrooms.
Parking: Housatonic Meadows Picnic Area has been a safe choice. They had a decent pit-style toilet (no running water) when we last visited (Oct 2023). There is no fee (just drive and park — no booth). Mark's ride starts at Housatonic High School. I'm guessing that will work for weekends or summer, only.
Too long? Try these still epic, but shorter options. The shorter routes include both big climbs and the Berkshires sections.
FULL ROUTE: https://ridewithgps.com/routes/39908432
Shorter versions:
86mi: https://ridewithgps.com/routes/39908354
75mi: https://ridewithgps.com/routes/39908450
68mi: https://ridewithgps.com/routes/44553792
Steve's Strava Activity: https://www.strava.com/activities/9959324686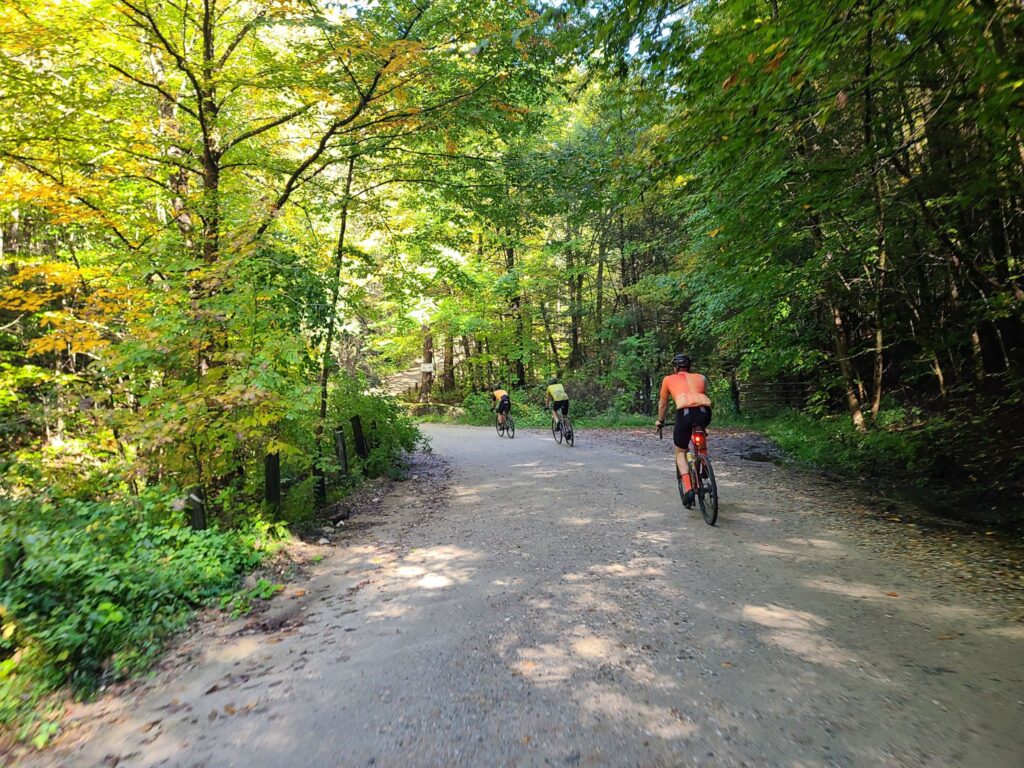 Our route includes an abundance of quiet dirt roads (~50%) and generally nice paved roads connecting it all together.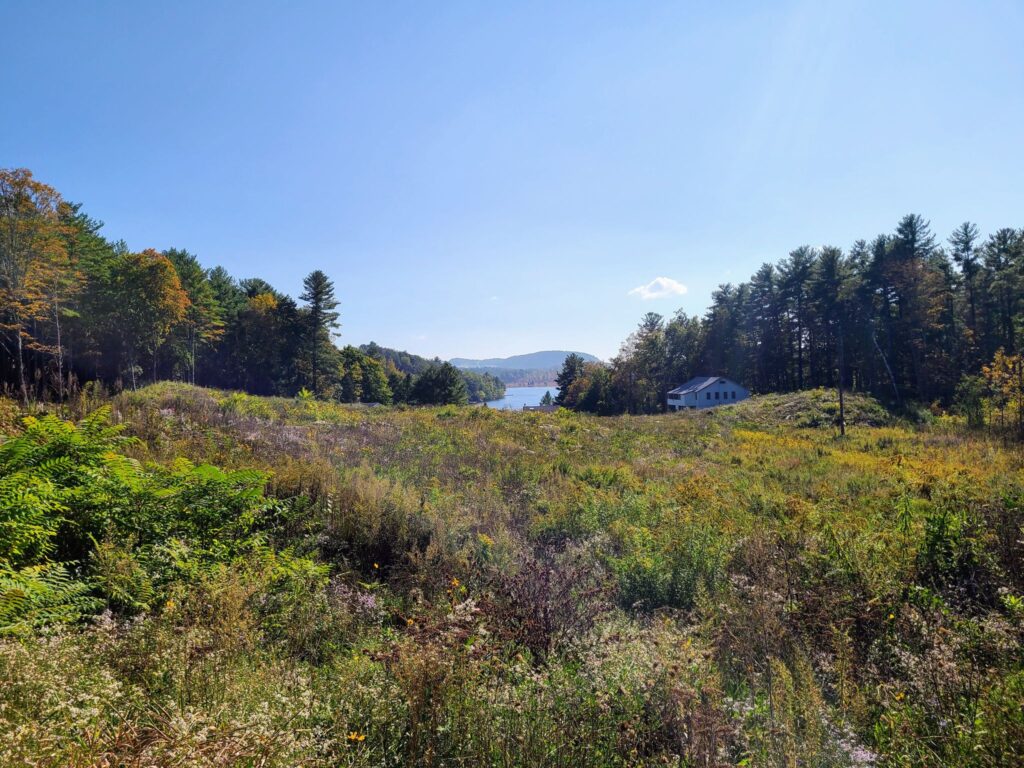 Great views across our ride.