We encouraged folks to "join us while you can!", and many people came out to ride. Days are getting shorter and temperatures are dropping. We don't know when the best riding weather will end for the season.
This was a beautiful ride with cool weather, gorgeous autumn leaves, and a great group of riders. We revisited our Spring Gravel Series route that starts in Pawling, NY and travels through Litchfield County, CT. It was great to return to this region for the fall colors. After the ride, people from all three pace groups gathered at O'Connor's Public House for food and drinks. Thank you everyone who joined us for this spectacular day!
ROUTES:
Steve's Strava Activity: https://www.strava.com/activities/10086672755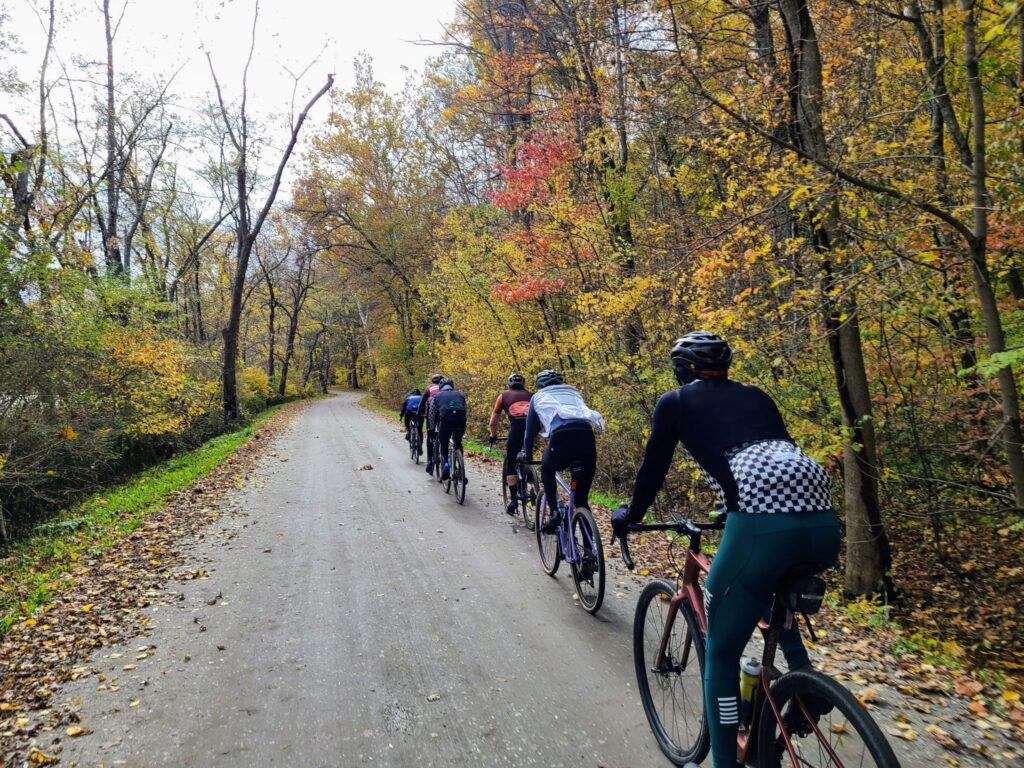 Long-distance group riding through forested dirt roads.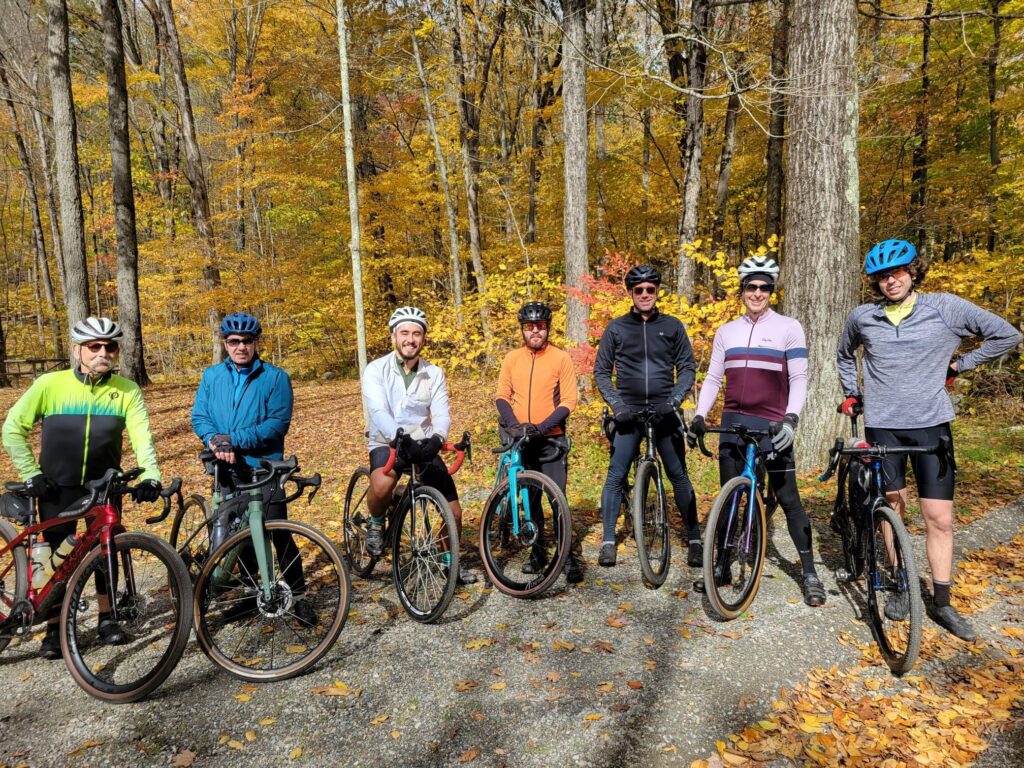 Part of the medium-distance group (with Kathy behind the camera).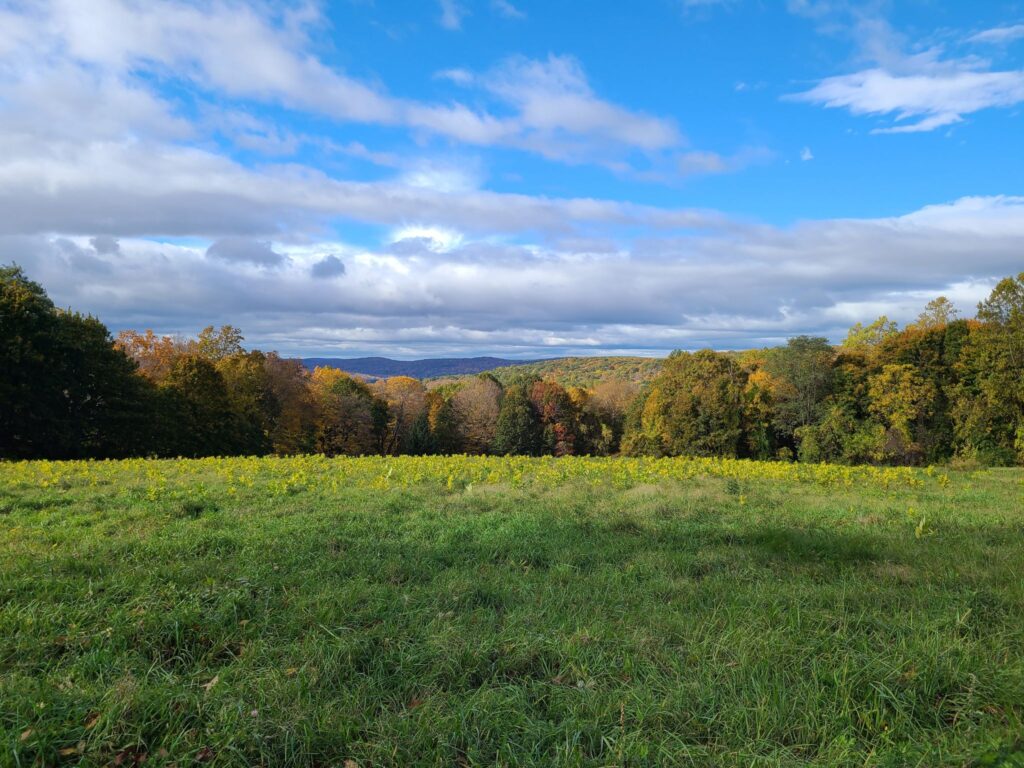 Beautiful views with fall foliage.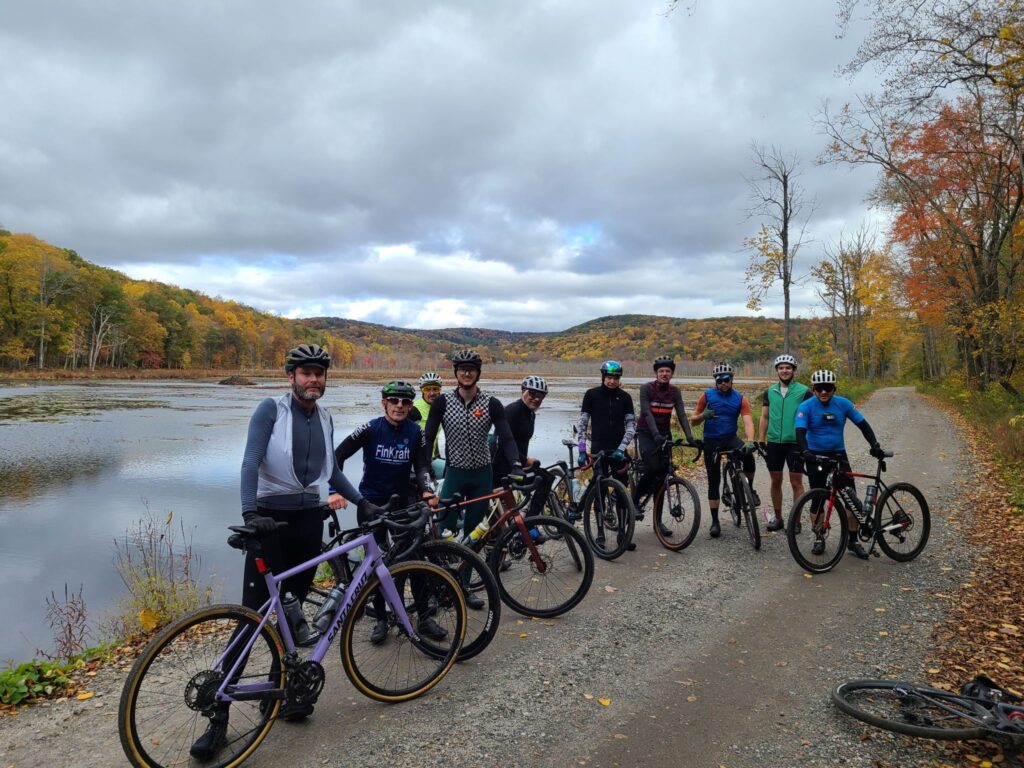 Long-distance group stopping for a photo at Mud Pond. The pond is much more beautiful than its name would suggest!