We revisited another of our Spring Gravel Series of routes. Once again this was after a three month absence. This time the beautiful Bedminster area of New Jersey was our target. If you haven't ridden here, it is worth the drive or train ride to experience it. This area of NJ has some of the nicest gravel riding in our region: Dirt roads through woods, forests, and along peaceful streams; Ridges and hills with beatiful pastoral views; Quaint small towns with General Stores. You'll find at least one cooler in the woods with local maple syrup and an on-your-honor jar for depositing money.
We started from the lovely Natirar Park (named after the Raritan River, but spelled backwards, however you might feel about that). We had an awesome ride with a fantastic group. Highlights included the rugged climb up the Teetertown Ravine, the spectacular Lockwood Gorge – and of course many beautiful country roads through farm and forest. We saw some wildlife, too, including a bear and it's two cubs (thankfully off the side of the road – so we could avoid getting between them!). Just about everyone hung out after the ride for cold drinks and snacks. As always, thank you to everyone who joined us and made it such a fun ride!
ROUTES (Same as our 5th Spring Gravel Series – These awesome routes deserve to be ridden more than once!)
Long (62mi, 5000ft): https://ridewithgps.com/routes/43071106
Medium (52mi, 4400ft): https://ridewithgps.com/routes/43070620
Short (45mi, 3700ft): https://ridewithgps.com/routes/43071000
Also: Steve's Strava activity
https://www.strava.com/activities/9770611493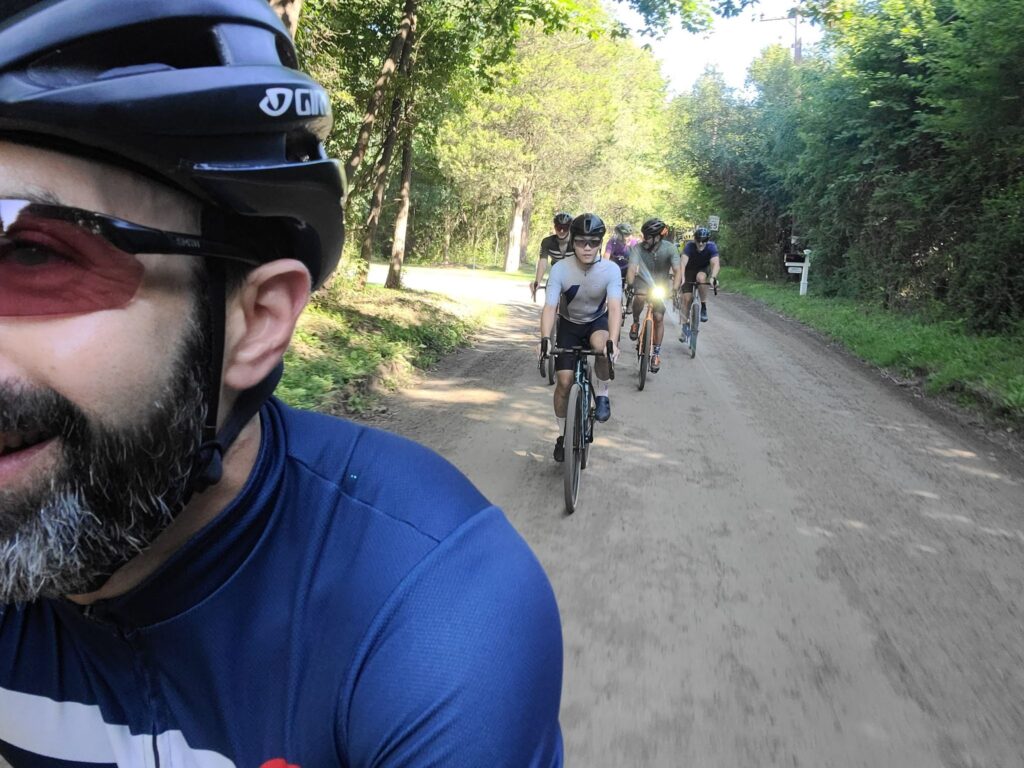 Long-distance group on the road.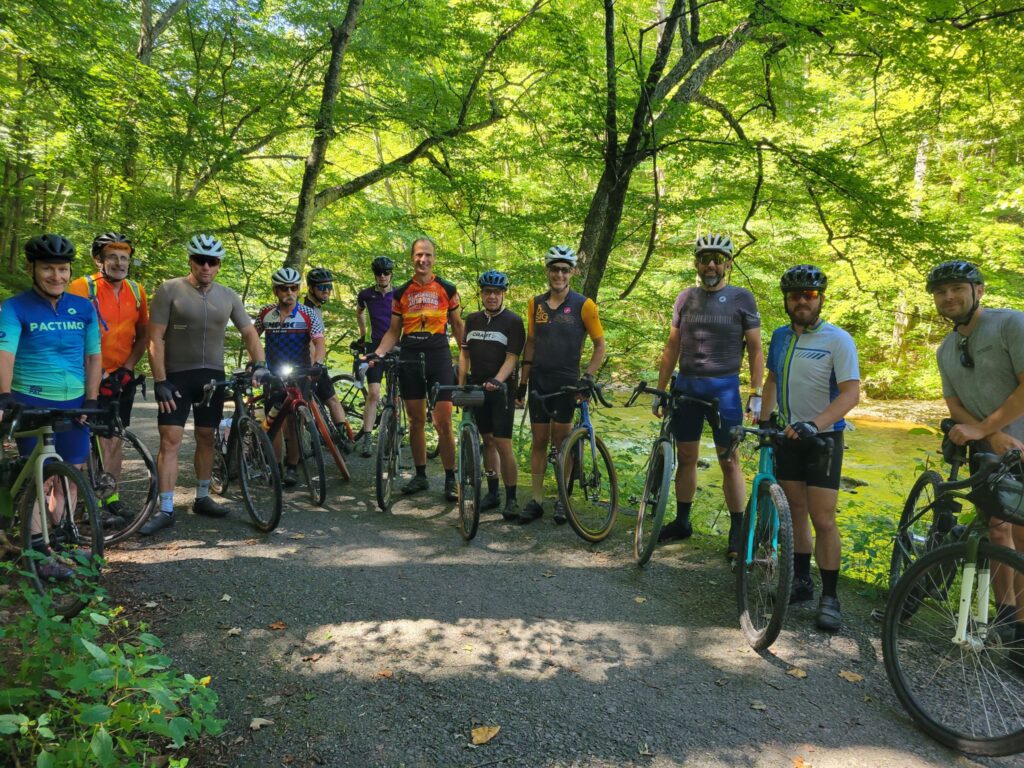 Medium-distance group traveling through the beautiful Lockwood Gorge.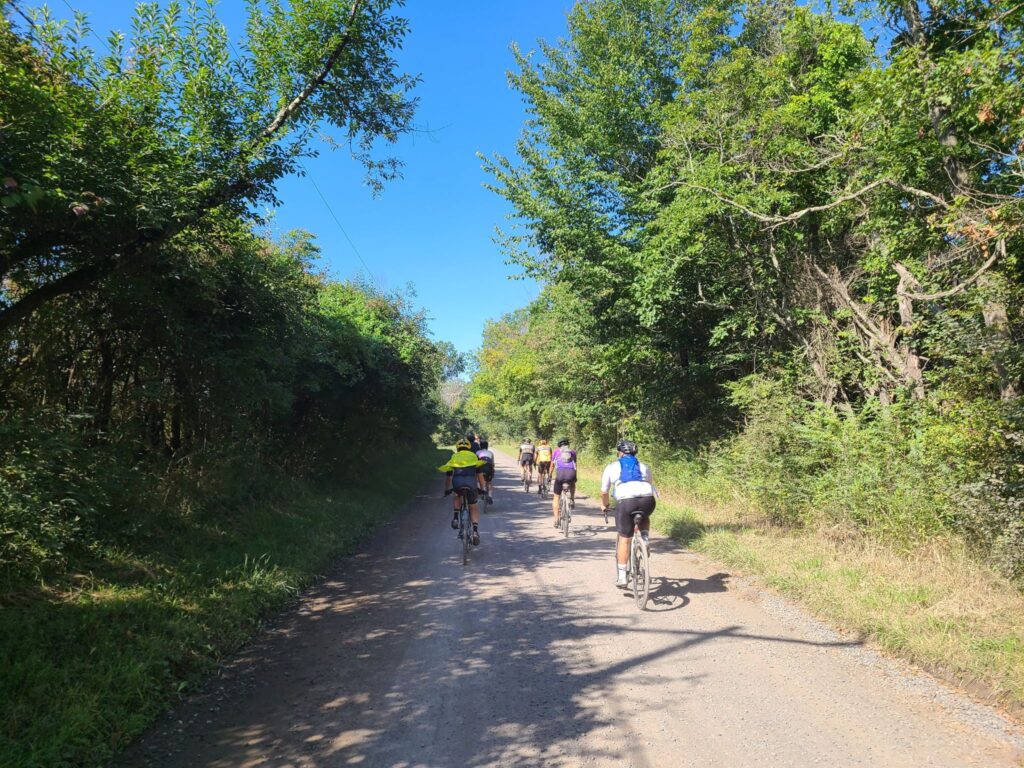 Long distance group again.
Most of us walked the two short rocky sections in the Lockwood Gorge. These short hike-a-bike areas (a few hundred yards) are well worth it to enjoy the rest of the scenic (and rideable) parts of this closed-to-cars former dirt road.